Myths about mate selection, marrying a non-Christian and the Bible
"Do not be unequally yoked with unbelievers"!

2 Corinthians 6:14
Statistically speaking, the lowest divorce rate is for virgins who never lived common law, with high school or higher education, who married at age 25, attend church weekly, marry someone within their own church, where both spouses parents never divorced and also attend the same church weekly.

"If you marry the right person, your marriage will be trouble free."

Sinners cause trouble.


A. Every home has two sinners, 1 Jn.1:8. Sin causes trouble.
B. If marry Christian who knows and will follow God's word, you will be able to solve all problems with divine wisdom.
She married a frog, until a princess came by and kissed him and he turned into a handsome prince. She wants her frog back. We usually end up with someone different than the one we married.

When two Christians marry, it is a guarantee their relationship will be more satisfying than if two unbelievers married one another. (Many non-Christian couples are more mature than Christian Couples. 2 Timothy 3:5)
When a Christian marries an unbeliever the influence of the Christian is always greater than that of the unbeliever. (2 Corinthians 6:14; 1 Corinthians 7:16; 1 Peter 3:1)

Statistics compiled by Bobby Key from the church in Miami, Oklahoma congregation over the 20-year period regarding 143 Christians over 20 years ending about 1977.

64 Christians who married a Christian

72 Christians who married non-Christians

Remained a faithful Christian

92%

(59)

27%

(22)

Left the Church

8%

(5)

72%

(57)

Divorced

3%

(2)

32%

(25)

Converted Their Mates

----

17%

(14)

The environment and conditions one is raised in as a child has little impact on what kind of a person they will be when married.
The vices a person has before marriage will be removed once they are married. (The only way vices are removed is when we are converted and repent)

How a person treats others like their parents, siblings, friends and work-mates in general is not how they will treat their mate in particular.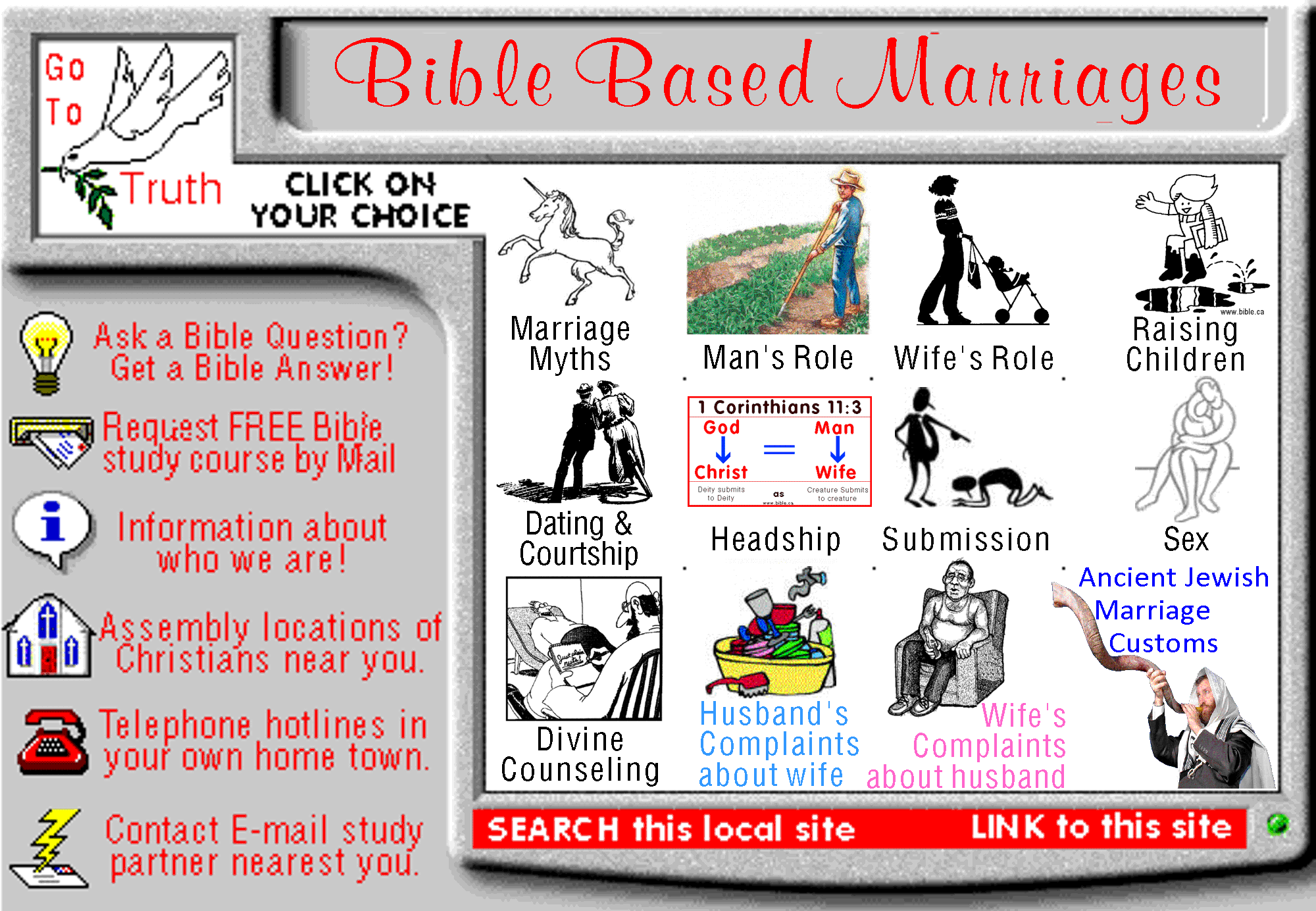 Go To Start: WWW.BIBLE.CA