Doctrinal Flip Flops of

Jehovah's Witnesses

This picture said is all, but is now rejected!

The incredible flip-flop on the landmark "1914 generation" doctrine

Here is what an ex- Jehovah's Witness wrote to us:

I left the JW's because I started doing some research for a presentation that I was scheduled to give and instead of looking up the info only in their publications I thought I would be real studious and I did some research on the internet on the topic. Much to my surprise I realized an error in their teaching that the fall of Babylon occurred in 607BCE. In my personal research I found the date to be 587BCE. That may not seem like a big deal but you see their whole premise of Jesus returning invisibly in 1914 is based on this date. This discovery led me to question other things and do some bible reading and as I read the bible alone I realized that their teaching on 144,000 and the other sheep was totally wrong etc etc. One thing led to another. I believe in the Lord Jesus Christ, and that he is my savior and I am so happy to be free and my husband and kids came out too. It is not an easy choice to leave because we are now shunned by all of our friends and some family.

Blood Transfusions NOW Allowed?

Does the Watchtower allow blood to be stored or infused?
If your answer is no, think again!
Incredible JW's flip flop on blood transfusions!

The circus of Watchtower grammatical flip flops in interpreting John 8:58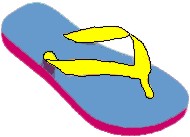 Amazing things the Watchtower taught New converts 25 years ago!
An informed Witness, is soon to be an Ex-WITNESS!!! Enter the information age!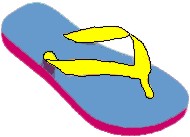 Old Light, New Light & Black Light (when prophecies FAIL)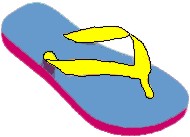 Amazing things the Watchtower taught New converts 25 years ago!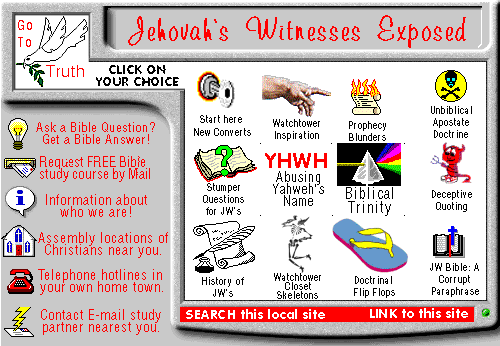 Go To Start: WWW.BIBLE.CA