The Unified oneness of God


One in number or one in unity?
Plural personalities within the one God

"You believe that God is one. You do well; the demons also believe, and shudder. " (James 2:19) This is a most unusual thing to say about the demons who do not question if God exists, having seen Him with their own eyes. Instead, this verse is saying that the demons understand that the three persons of the Trinity are in perfect unity, without difference of opinion, plan or authority. The unity between the Father, Son and Holy Spirit, is what makes the demons shudder, not the fact that God exists. The verse makes no sense if the demons shudder merely because they believe in God. Its God's unity that makes them shudder.
Yachid vs. Echad The most important verse Jews memorized in the Bible was Deut 6:4: "Hear, O Israel! Yahweh is our God, Yahweh is one [Echad]!" There are a few words in Hebrew that the Holy Spirit could have used a word the has one exclusive meaning: the numeric, solitary oneness of God ("yachid" or "bad").

Instead the Holy Spirit chose to use the Hebrew word, "echad" which is used most often as a unified one, and sometimes as numeric oneness. For example, when God said in Genesis 2:24 "the two shall become one [echad] flesh" it is the same word for "one" that was used in Deut 6:4.

In the New Testament, the word "hen" also means a unified one. To the horror of Unitarians, "hen" is used in both Mk 12:29 (which quotes Deut 6:4) and Mt 19:5 (which quotes Gen 2:24).

echad

Gen 2:24

two become one
Man + Woman

Matt 19:5

hen

Deut 6:4

God is one
Father + Son + Spirit

Mk 12:29

This is most troubling for Anti-Trinitarians since the word yachid, the main Hebrew word for solitary oneness, is never used in reference to God. Click here for a detailed look at this fascinating word study.
Grammatical Plurality applied to God in the Old Testament:
Grammatical Plurality & Yahweh

.Click here for a detailed discussion of plurals applied to God in the Old Testament






Nouns

: God - elohim, Lord - adonai
Pronouns: We, Us, Our
Adjectives: holy
Verbs: creates, makes, wanders, reveals, judges
Plural of Majesty you say?


Queen Elizabeth 1st would not be amused...
| | |
| --- | --- |
| "We are not amused" | ... amused about they way Anti-Trinitarians twist every plural reference to God as a mere "Royal We". After all, Elizabeth was a Trinitarian, and would not be one bit amused that her own words were being used to trash the very trinity she believed in! "Let US make man in OUR image" (Gen 1:26) cannot be "Plural of Majesty" because this poetic device did not even exist in scripture until after the Old Testament was completed. The apostolic fathers had never heard of "plural of majesty", much less believe it. They unanimously interpreted Gen 1:26 as the Father speaking to the Son. |
Multiple Yahweh's (personalities) in one verse
Click for outline "Then the Lord rained on Sodom and Gomorrah brimstone and fire from the Lord out of heaven," (Genesis 19:24)
Amos 4:11 has two Yahweh's just like Gen 19:24 when talking about the exact same event!: "Yet you have not returned to Me, [Father]" declares Yahweh [Father]. "I [Father] overthrew you, as God [Son] overthrew Sodom and Gomorrah, And you were like a firebrand snatched from a blaze; Yet you have not returned to Me [Father]" declares Yahweh [Father]." For Unitarians, Gen 19:24 + Amos 4:11 is a like getting struck by lightening twice in the same place!
"Your throne, O God, is forever and ever; A scepter of uprightness is the scepter of Your kingdom. You have loved righteousness and hated wickedness; Therefore God, Your God, has anointed You With the oil of joy above Your fellows. " (Psalm 45:6-7)
""For My own sake, for My own sake, I will act; For how can My name be profaned? And My glory I will not give to another. "Listen to Me, O Jacob, even Israel whom I called; I am He, I am the first, I am also the last. "Surely My hand founded the earth, And My right hand spread out the heavens; When I call to them, they stand together. "Assemble, all of you, and listen! Who among them has declared these things? The Lord loves him; he will carry out His good pleasure on Babylon, And His arm will be against the Chaldeans. "I, even I, have spoken; indeed I have called him, I have brought him, and He will make his ways successful. "Come near to Me, listen to this: From the first I have not spoken in secret, From the time it took place, I was there. And now the Lord God has sent Me, and His Spirit." Thus says the Lord, your Redeemer, the Holy One of Israel, "I am the Lord your God, who teaches you to profit, Who leads you in the way you should go. " (Isaiah 48:11-17)
"But I will have compassion on the house of Judah and deliver them by Yahweh their God, and will not deliver them by bow, sword, battle, horses or horsemen." (Hosea 1:7)
"Thus says Yahweh, the King of Israel And his Redeemer, Yahweh of hosts: 'I am the first and I am the last, And there is no God besides Me. (Isa 44:6)
Thus says Yahweh, the Holy One of Israel, and his Maker: "Ask Me about the things to come concerning My sons, And you shall commit to Me the work of My hands. (Isa 45:11)
"Behold, the days are coming," declares Yahweh, "When I shall raise up for David a righteous Branch; And He will reign as king and act wisely And do justice and righteousness in the land. 6 "In His days Judah will be saved, And Israel will dwell securely; And this is His name by which He will be called, 'Yahweh our righteousness.'" (Jer 23:5-6)
For thus says Yahweh of hosts, "After glory He has sent me against the nations which plunder you, for he who touches you, touches the apple of His eye.9 "For behold, I will wave My hand over them, so that they will be plunder for their slaves. Then you will know that Yahweh of hosts has sent Me.10 "Sing for joy and be glad, O daughter of Zion; for behold I am coming and I will dwell in your midst," declares Yahweh.11 "And many nations will join themselves to Yahweh in that day and will become My people. Then I will dwell in your midst, and you will know that Yahweh of hosts has sent Me to you. (Zech 2:8-11)
"And I shall strengthen them in Yahweh, And in His name they will walk," declares Yahweh. (Zech 10:12)
"And I will pour out on the house of David and on the inhabitants of Jerusalem, the Spirit of grace and of supplication, so that they will look on Me whom they have pierced; and they will mourn for Him, as one mourns for an only son, and they will weep bitterly over Him, like the bitter weeping over a first-born. (Zech 12:10)
"Do not fear, you worm Jacob, you men of Israel; I will help you," declares Yahweh, "and your Redeemer is the Holy One of Israel." (Is 41:14)
By Steve Rudd
contact the author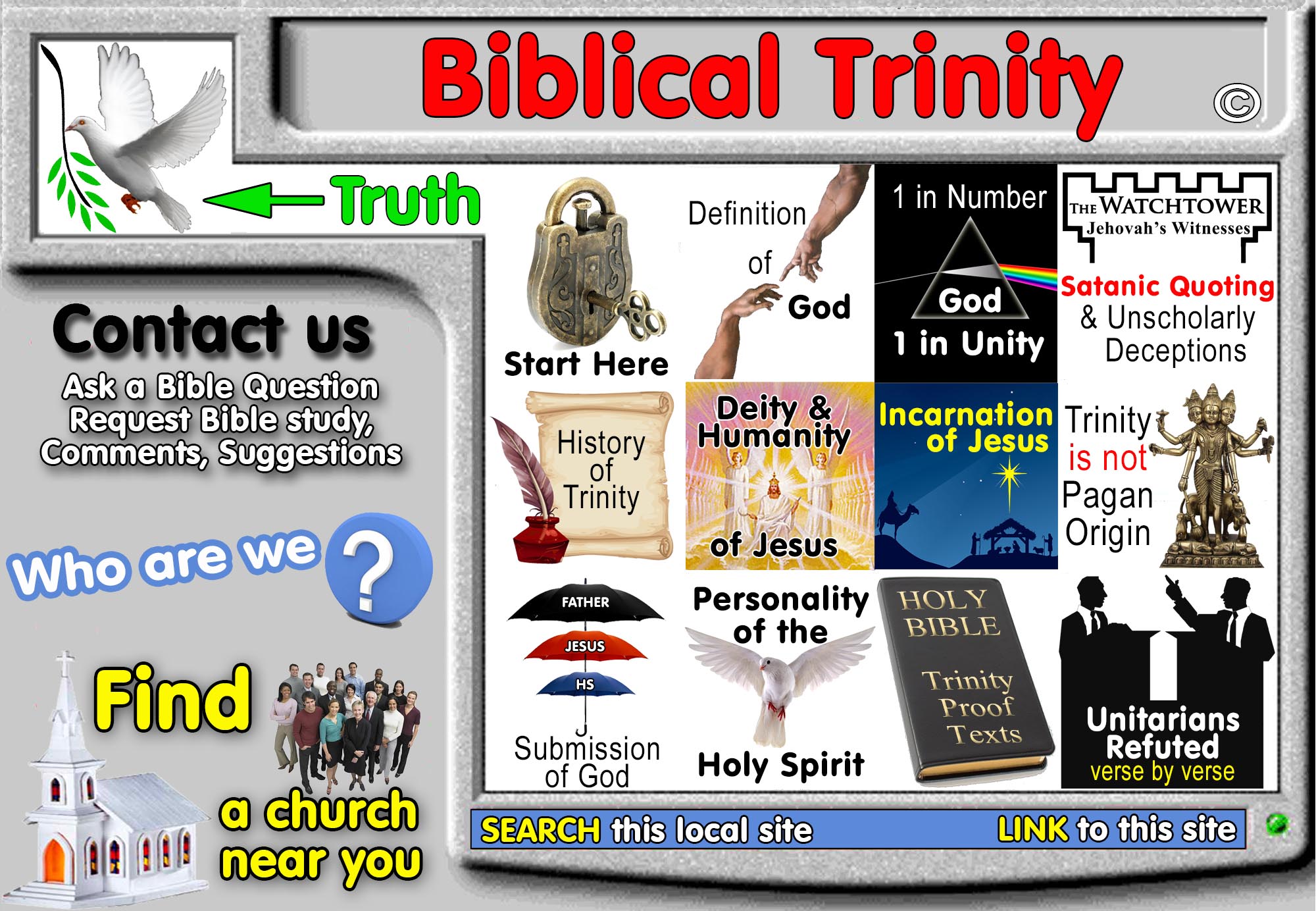 Go To Start: WWW.BIBLE.CA