Psychiatric Drug Withdrawal
A Guide for Prescribers, Therapists, Patients and their Families
Peter Breggin, 2013 AD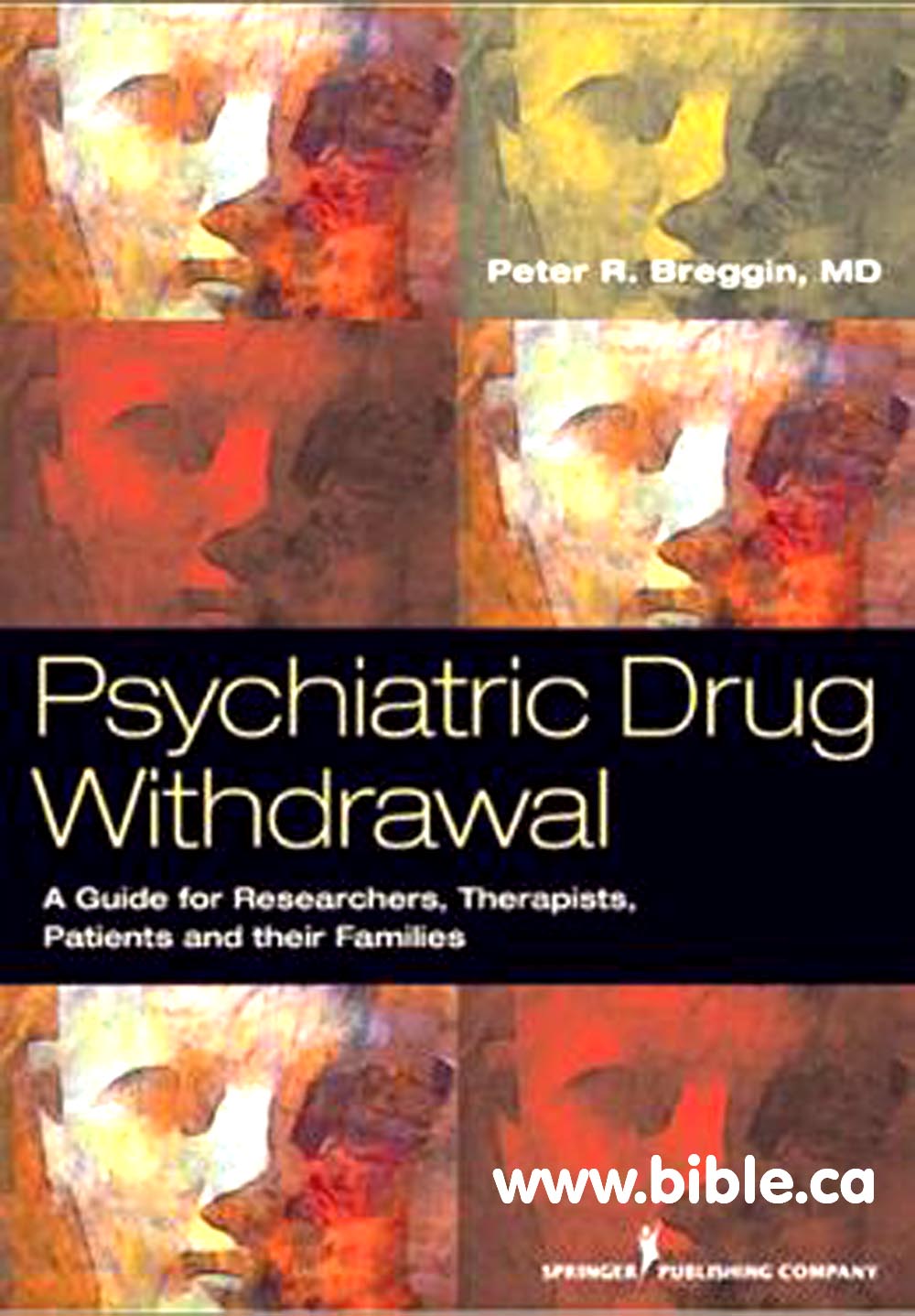 Review:
This first of its kind book explains how dangerous psychiatric drugs are and the dangerous side effects a person experiences when they withdraw.
It shows that psychiatric drugs do not work, cause devastating physical side effects and debilitating withdrawal effects when you try to escape and become drug free.
If you are on neuroleptic drugs or any drug prescribed by any doctor for anxiety, depression, schizophrenia etc., you must buy this book.... it may save your life.
We highly recommend this book.
(Psychiatric Drug Withdrawal: A Guide for Prescribers, Therapists, Patients and their Families, Peter Breggin, Psychiatrist, 2013 AD)
By Steve Rudd: Contact the author for comments, input or corrections.
Send us your story about your experience with modern Psychiatry