Historical overview of Psychiatry: 1550 BC - 2013 AD
This sequential overview of Psychiatry provides a brief, one paragraph summary of the views of over 100 historic figures.
Encyclopedia of psychiatric history

See also:
History of Psychiatry homepage

History of Psychiatry
1550 BC - 2013 AD

(Snake Oil? Yes! and its still that bad)
See also: Church ministers were first psychiatrists: Historically, the very first psychiatrists (lit: "doctors of the soul") were church ministers until a secular takeover by chemical psychiatrists forced Christians out of their God given role as councilors of people with behaviour problems using the Bible as their guide.
The Main Exhibit:
History of Psychiatry: 1550 BC - 2013 AD:
1. In 1550 BC, the Egyptians wrote a book of medicine. It is likely a copy of a much older book, but it is quite fascinating to realize just how much the ancients knew about the human body and various diseases. While the cures were no better than a witches brew with "eye of newt", they did understand the various diseases. The only reference to anything coming close to psychiatry is in the section on the heart where anger and sadness are discussed. Biopsychiatrists love to quote the papyrus as proof that the Egyptians believed depression was caused by bodily diseases. But this is simply untrue. In fact the opposite is true. The Egyptians understood that anger and sadness caused body diseases in the heart. The papyrus reads: "When his Heart is afflicted and has tasted sadness, behold his Heart is closed in and darkness is in his body because of anger which is eating up his Heart." (The Egyptian Medical Ebers Papyrus: 1550 BC)


Jumping forward 3000 years…
| | |
| --- | --- |
| | Here is a video of Mary Audrey with her "left Leg anointing" like Mary Hall's demon possessed left foot. John Arnott, a Pentecostal, stands beside his ministry director, Mary Audrey, who has the "Left Leg Anointing". When she kicks up her left leg, and says, "More Jesus", people are slain in the Spirit in the direction of her kick. |
2013 AD: Psychiatrists finally discover the biological cause of insanity!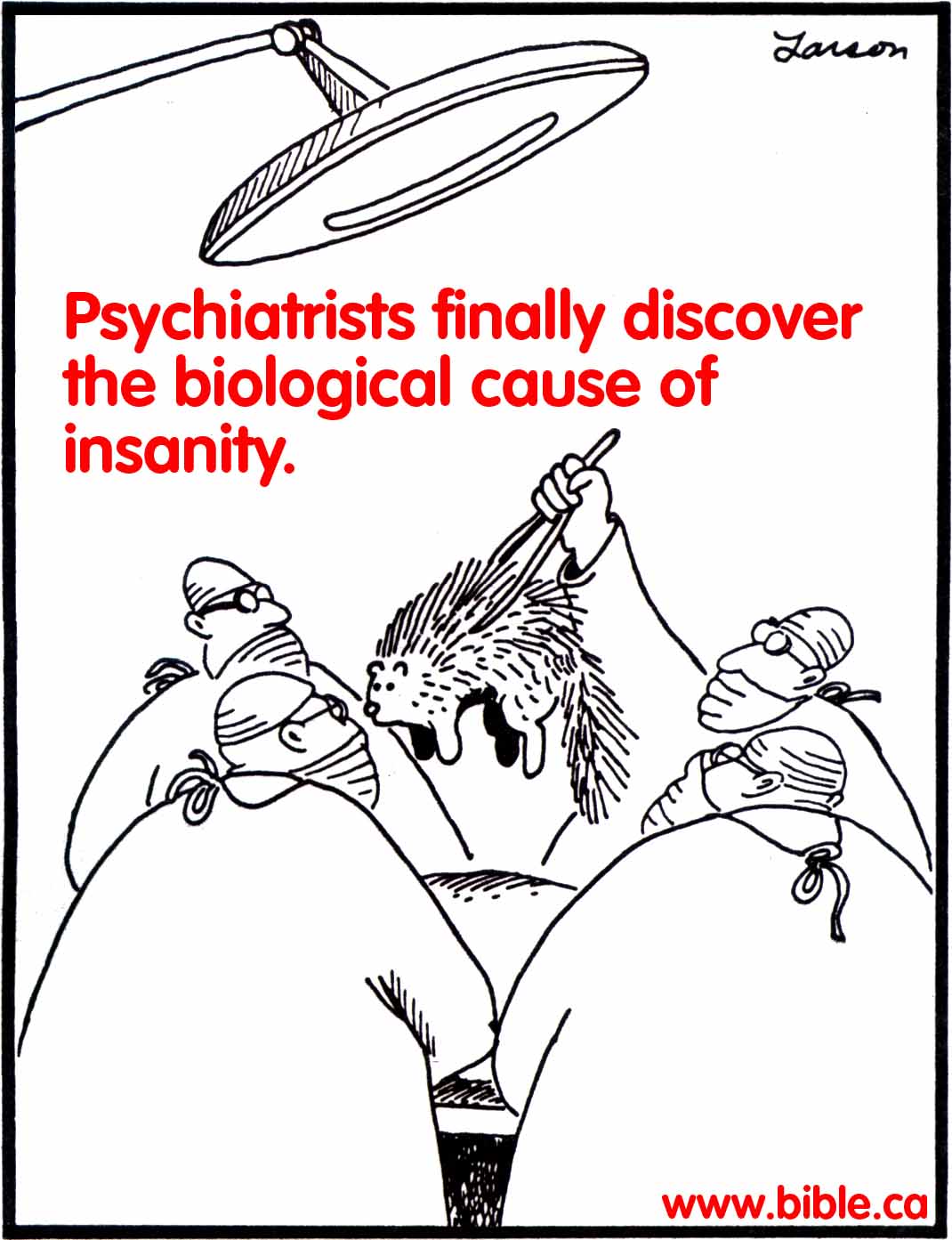 By Steve Rudd: Contact the author for comments, input or corrections.
Send us your story about your experience with modern Psychiatry